Health Education
Health Tips
Diagnostic Tests
During the course of your workup, your doctor may need to order some special tests to evaluate your problem. Below you will find a brief description of some of them.
To learn more about the tests your doctor or health care practitioner has prescribed for you just click the pictures below.
3D CT Scan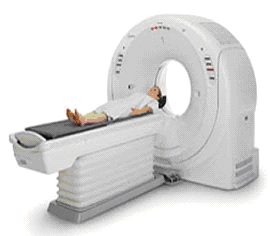 A CT scan is a painless X-ray that uses a computer to produce detailed cross-sectional images, or "slices", of parts of the body. Of all imaging tests that are currently available, the 3D CT scan is the best able to produce images of bone, blood, soft tissues, and blood vessels such as the coronaries, or those in the brain, kidneys, and extremities.
MRI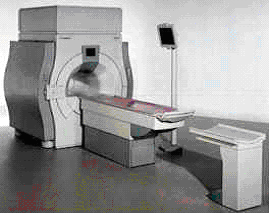 Magnetic Resonance Imaging (MRI) is a diagnostic imaging technology that uses a strong magnet and radiofrequency waves to produce pictures or "images" of your internal organs and structures. Because MRI allows your doctor to see inside your body from any angle with great clarity, it is giving doctors a wealth of information more quickly and in many cases, more economically than past tests and exploratory surgeries
Fluoroscopy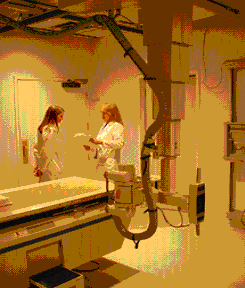 Fluoroscopy is an enhanced x-ray that produces images on a television-like monitor. It is especially helpful in diagnosing problems of the digestive tract, kidneys, and gallbladder. A fluoroscopy exam usually lasts 30-40 minutes. A contrast agent is sometimes needed to amplify the area of interest. You may be given instructions on diet before your exam.





Ultrasound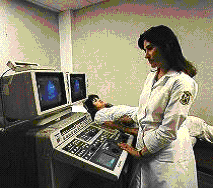 Ultrasound (US) imaging, also called ultrasound scanning or sonography, is a method of "seeing" inside the human body through the use of high-frequency sound waves. The sound waves are recorded and displayed as a real-time visual image. No radiation is involved in ultrasound imaging.
US is a useful way of examining many of the body's internal organs, including the heart, liver, gallbladder, spleen, pancreas, kidneys, and bladder.
Exercise Stress Testing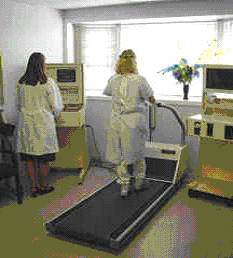 Exercise stress testing is performed by experienced staff. The patient's EKG and blood pressure are closely monitored throughout the test in order to evaluate the heart's response to exercise. Stress testing can be performed with or without isotope enhancement, to assess the heart's oxygen perfusion and coronary arteries blockages.
Nuclear Medicine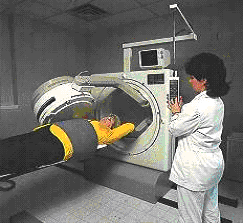 The highest standards in radiation safety and the most advanced techniques. Studies available on state of the art Toshiba SPECT Camera include whole body Bone Scans, Stress thallium and Cardiolyte with SPECT, gated blood pool scans, liver/spleen scans with SPECT, hepatobiliary (HIDA) scans, I-123 thyroid scans with uptake, renal scans, brain SPECT imaging, etc.
General Radiology Tomography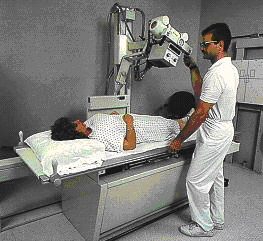 All general X-ray exams performed on Toshiba Advanced Multi-Peak Generators with low energy radiation for less exposure to the patient. Room is also equipped with tomographic capabilities for IVP examination.
Mammography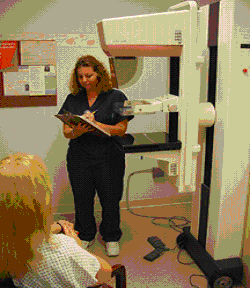 Our mammography is "A" rated and FDA approved, certified by the Michigan Department of Public health and the American College of Radiology. Dedicated low-dose mammography unit utilizing film / screen combination. Instruction on breast self examination and educational materials available to the patient.
Bone Density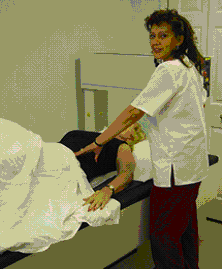 Bone density is a test often used to screen for and detect the early stages of osteoporosis, a condition defined by a decreased density of normal bone. Currently, the most commonly used techniques for determining bone density are called single- and dual-energy X-ray densitometry (DEXA).
Laboratory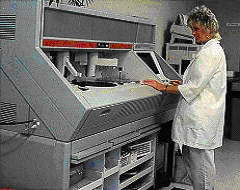 Blood work: chemistry, hematology and hormonal studies performed daily in our certified lab. Accurate and immediate laboratory results performed in-house. Advanced technology provided by the Rochester Medical Center.
Prime Healthcare Providers is not responsible for the content of any linked site. See our Terms and Conditions.